RUSSO 5th ANNUAL FAMILY & FRIENDS FISHING TOURNAMENT
IMPORTANT INFORMATION:
Anglers must sign-in at tournament day and draw for boat number
Boat numbers 1-5 are predetermined to allow an early return for those who need to setup for weigh-in and meal
You must be in line with your fish by 2:00 pm. The scales will open at approximately 1:30PM for anyone wanting to weigh in early.
There will be a No Weight drawing – please let it be known when you get to the dock if you intend to weigh in fish or enter your names into the No Weight Pot. You must make this decision when you arrive and before checking leaderboard
Please be courteous and do not leave your boat in the way of other anglers trying to check in
After check in please remove boat from the dock so that others have room to check in
Payouts for first (1 st ), second (2 nd ), third (3 rd ), and big fish.
Door prizes awarded following weigh-in
Meal to follow weigh-in provided by Whiskers Catfish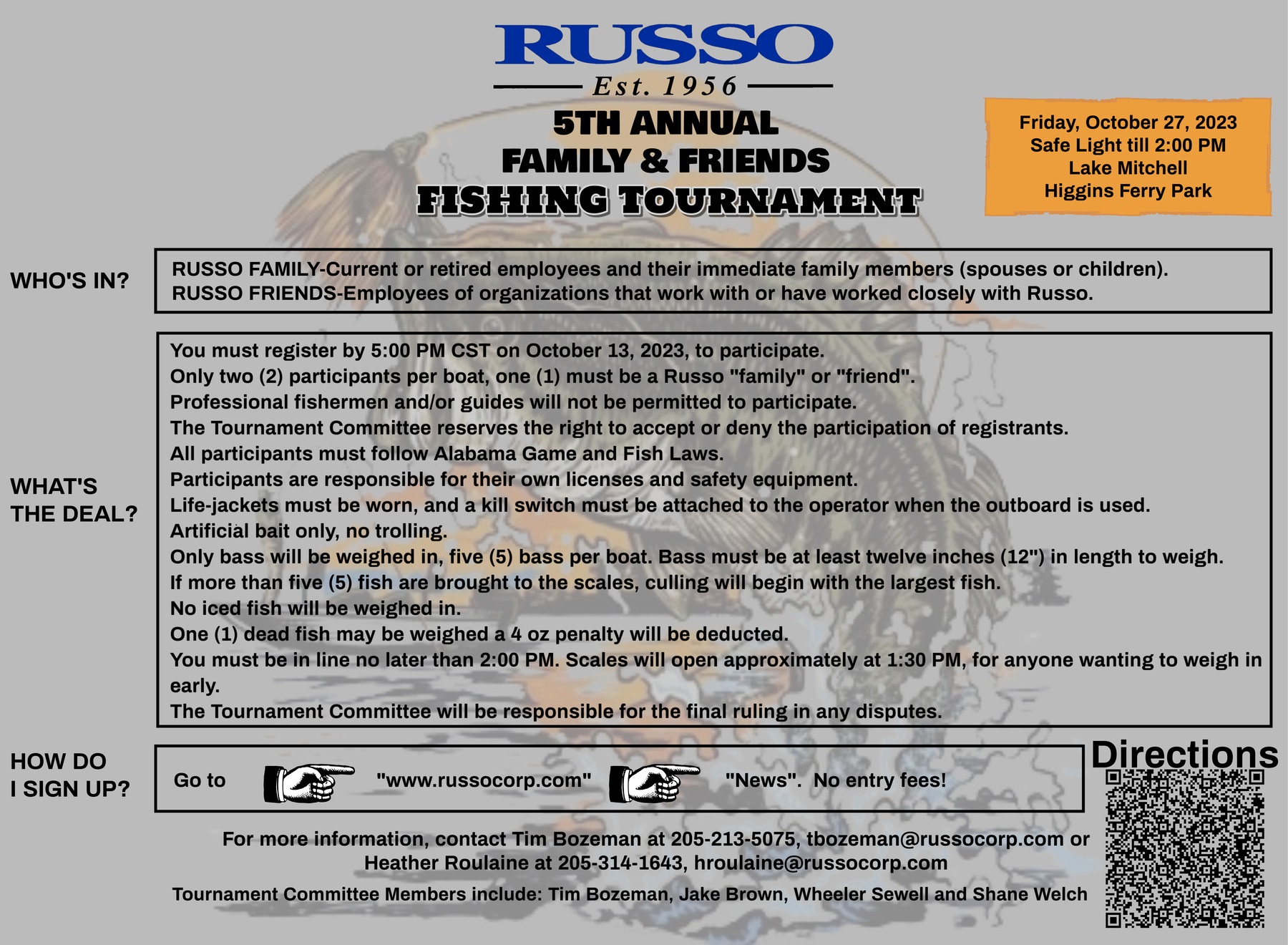 QR code above for directions.